Die Zentrale. Real Coworking in Frankfurt.
No, really: We are not a business center or Modern day design office. We do not just rent out desks and wifi. We are a space for all types of entrepreneurs, creatives, and freethinkers who are looking for a sense of community and people.
A space for those who want to work independently but not alone. Our Cosy coffee house atmosphere paired with the tranquillity of a workspace stimulates collaborative working, collaborative thinking, and the formation and growth of networks.
Our 230 sqm workspace is all designated to spin ideas, concentrate, and work hard, while also just hanging out and meeting new people. It is our goal to build and maintain an actively managed community, to share skills, experience, and creativity, as well as provide a comfortable environment for those startups, single entrepreneurs, solo workers, whether employed through a home office or self-employed.
Whether just starting out or in a growth phase, flexible coworking can help you stay lean and adopt a much more effective growth through our community.
We also offer a growing library, relevant magazine subscriptions and interesting lectures and events like Barcamps and Jelly's, which allow for new skills to be developed and networks to be built.
If you are interested in joining our Coworking Space or just keeping up to date with events and upcoming news. Sign up with your email. We won't use your email address for anything other than sending you our newsletter.
If you are interested in becoming a co-worker, then take a look at our memberships and we look forward to welcoming you.
Let's continue to bring coworking to the front of today's working world.
Die Zentrale Coworking - More than just a desk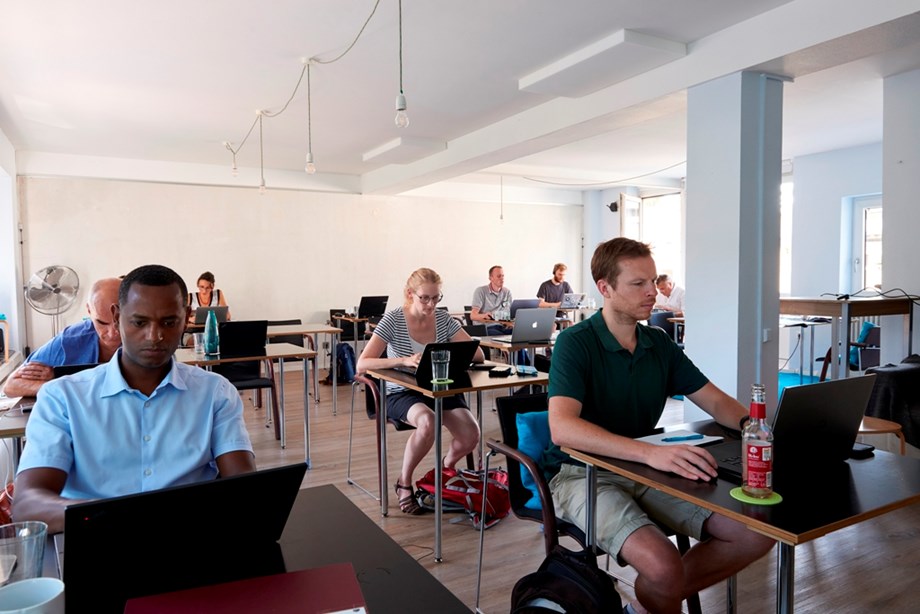 Get in touch with us
Contact details
Die Zentrale Coworking
Die Zentrale Coworking
Eine Firme der HotSpotz-Office UG (haftungsbeschraänkt)
Berger Strasse 175
60385, Frankfurt Am Main
Germany
Tel. 015256602983
Fax. 06987203705